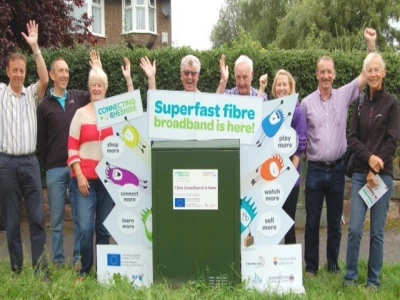 Now that Superfast Fibre Broadband is readily available across Tarvin you would expect everyone to be changing their subscriptions to take advantage of the greater upload and download speeds that fibre provides.
Interestingly, Connecting Cheshire reports that throughout the county the take up is a disappointing 20-21% despite fibre broadband being available to 94% of Cheshire, and in Tarvin, the take-up is not much better!
As Tarvinonline has advocated the benefits of moving to fibre broadband we would be interested to learn the reasons why there has been such a small take-up, especially as we have received a number of emails and Facebook messages complaining about the non-fibre service.
Is it because of the cost, or, the timing of changing your subscription, or, that you are just happy with the speeds you currently get using the "old" system?
Please email your comments to editor@tarvinonline.org or put a message on our Facebook page, we would like to hear from you.