By Cheshire Police - 24th January 2014 6:00am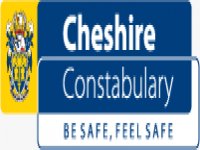 Four people have today (Wednesday 22 January) been arrested by Cheshire Police in connection with 100 burglaries across the county.
In October 2013 Cheshire experienced a dramatic increase in burglaries in homes, which started on the west of the county, but started to spread to the north and east.
At this stage police believe the group could be responsible for 100 burglaries across Cheshire from October 2013 to 31 December 2013, although there could be more.
Detectives quickly linked the crimes and believed the same people were responsible and Operation Edendale was launched, which has led to the arrests today.
A 57-year-old woman was arrested at an address in Cheetham Hill, a 31-year-old man was arrested at an address in Salford, and a 56-year-old man was arrested at an address in Failsworth this morning. A 50-year-old man has been produced from prison. All four have been arrested on suspicion of conspiracy to commit burglary and have been taken to custody suites in Cheshire.
Search trained officers are currently carrying out/have carried out detailed inspections of the three addresses where the suspects where arrested on Mitchells Quay, Failsworth, Elvate Crescent, Cheetham Hill, and Weaste Road, Salford.
Detective Chief Inspector Paul Williams said: "The public should feel reassured by these arrests today and I hope it reinforces to them the work we have been doing to catch the people responsible for spreading such misery across Cheshire.
"For such a high number of burglaries to happen in such a short space of time is very unusual and to me shows the arrogance of the criminals responsible, thinking that they would not be caught. Detectives across the Constabulary have been working tirelessly over the last few months to gather the intelligence and evidence we needed to strike today.
"It was without doubt a number one priority for the Constabulary to stop these burglaries and we used a number of tactics and resources as part of our investigation. Burglary has such a devastating impact on people's lives and I hope these arrests send out a strong message that Cheshire Police takes crimes such as this very seriously and we will put all our resources into catching the people responsible."
Cheshire Police continue to urge the general public to remain vigilant and report any suspicious activity to police. This particular spate of burglaries appears to have ended on New Year's Eve, however there will always be opportunistic thieves who will take a chance if they see an open window or door.
Anyone with any information about suspicious activity can contact police on 101.