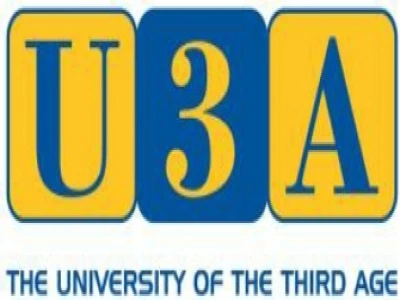 Tarporley and District U3A held its AGM in June and elected a new committee for 2015/2016. The outgoing committee is to be congratulated for establishing the organisation and one of the larger adult focused groups in the district now having nearly 300 members from Tarporley and the surrounding villages, specifically for retired or semi retired people.
The June monthly meeting was attended by over 100 people to hear surgeon Mr Michael Crumplin talk on The Bloody Fields of Waterloo – to mark the 200 year anniversary of the battle. This was a fascinating talk delivered from the point of view of the medical services that were present at the time – without anaesthetics or antiseptics, or much else!
A group of 30 members crossed the Channel by coach for a weekend in Paris which was described as 'Brilliant' by many of those attending. There were a number of visits to museums, galleries etc arranged during the weekend making it a no effort trip for many – except the organiser to whom all gave thanks.
The various interest groups continue to thrive and grow with a recent addition being a second Digital Photography Group, and a new planned group Looking Gorgeous!
The next monthly meeting is on Thursday 23rd July at 10:00, in Tarporley Community Centre, when Geoff Williams will speak on The History of Making Walking Sticks. Entrance £1 which also covers tea/coffee and biscuits.The August monthly meeting is on Thursday 27th August when Doug Haynes will talk about 'The Brassey Family'.
Visitors are welcome – why not come and see U3A for yourself!
More details at the U3A website