Alumni Visit for Y10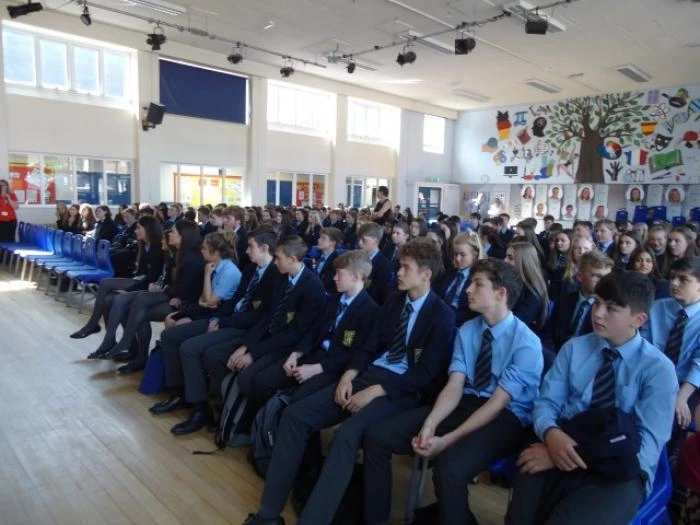 Two ex-Tarporley High School students entertained Year 10 in a special assembly last week when they returned to school to share their experiences. Dr Naomi Deakin studied medicine at Cambridge University and has specialised in Development and Neuroscience.
She has recently been awarded the Sid Watkins Scholarship, which combines medicine and engineering research in the interests of motorsports and road safety. Naomi is also Concussion Fellow for TOCA, a UK-based motorsports events package which visits nearby Oulton Park once a year.
This work has led her to work closely with Tom Oliphant, another alumnus of Tarporley High School. Tom is currently competing in the British Touring Car Championships with Cicely Motorsports but his driving career began at Tarporley High School when, at the age of 11, he joined the school Karting team.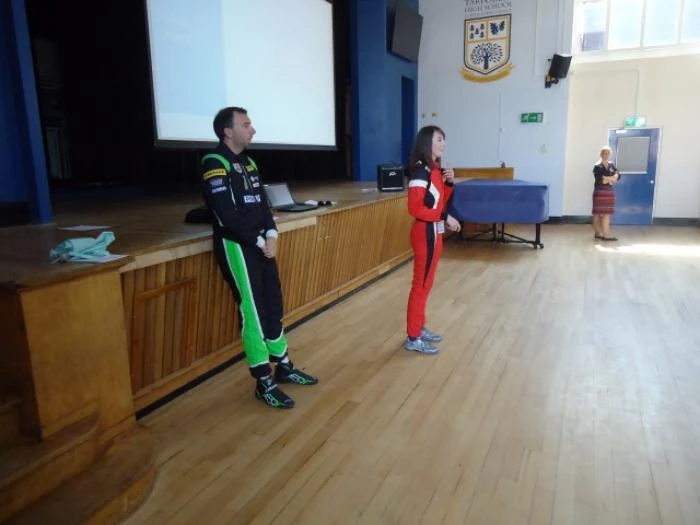 Tom and Naomi spoke to the students about their experiences at Tarporley and the paths that they have taken since then. They spoke very passionately about their memories of school and how their experience enabled them to achieve their goals. They also shared with the students their 'Top 10 Things that Tarporey Taught Us'.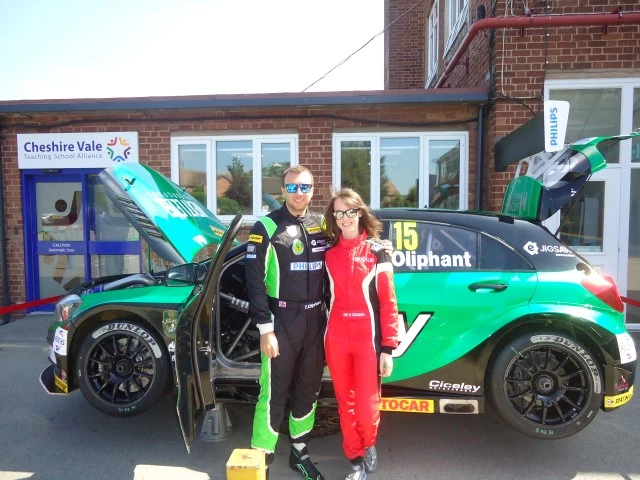 Tom brought his bright green Mercedes A-Class race car to school for students to inspect. The roars of the engine could be heard all over Tarporley when he started it up.
This was a very motivating presentation from two very inspiring people – enjoyed by all.

Ed: Jane is the Librarian at THS