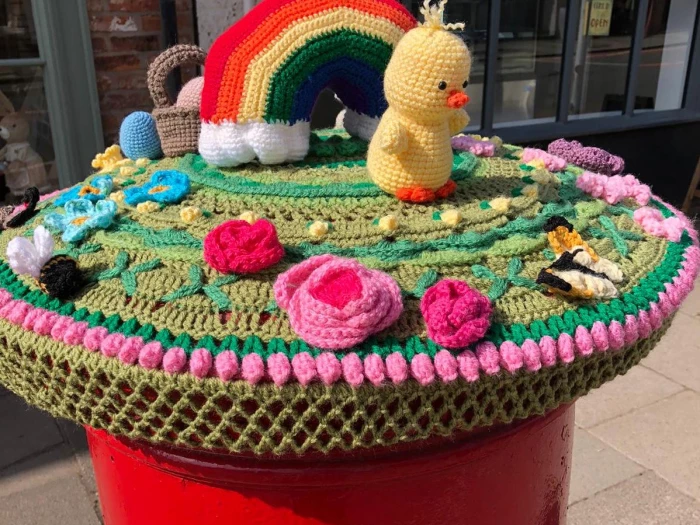 ::00::
A very talented lady has crocheted this amazing and incredibly cheerful Easter bonnet for the post box in Tarporley high street.
Rachael Jones from C & K Jones Roses in Barrow Lane spotted it yesterday and sent these lovely pictures in. She says,"Thank you, to the clever lady who crocheted this Easter Bonnet. Everyone I saw going past the post box couldn't stop a smile breaking out and it's infectious."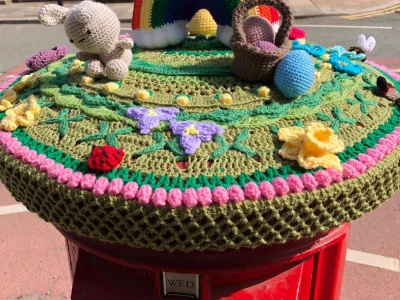 This lady is clearly very talented and incredibly imaginative to have comeup with this amazing design and really skilled to have crocheted it. If anyone knows her, we'd love to give her a mention and if she doesn't want the publicity, by this article I hope she gets to hear our appreciation for an amazing piece of art.