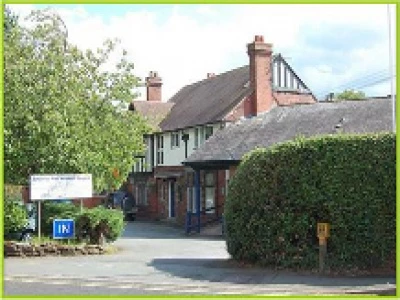 If Tarporley War Memorial Hospital's planned Heritage Open Day on September 21st celebrates aspects of its history, what is its role now and into the future? We have reported that it is now an independent Charitable Trust that has to rely on donations and fundraising for 70% of its running costs, but to find out how this money, and the 30% still received from the NHS, is spent we went along to see their Fundraising Coordinator, Karen Urmston.
Karen, who has been with the Hospital since January this year, said "Tarporley Hospital is unique among independent, local, rural hospitals in still having an in-patient capability" In fact the Hospital has 17 in-patients beds that are mainly used for rehabilitation of patients referred from our local GP surgeries and Leighton and Countess of Chester hospitals. These beds can also be used for Respite Care when circumstances permit.
Other services are General Practitioner and Consultant clinics and a Day Care Centre. Some 350 to 400 out-patients per month are seen in an average of 90 individual clinics and, in recent times, the Day Care Centre provides services for between 85 and 156 patients every month.
The above services are accessed by a referral from doctors and specialists but interestingly for members of our local community there are two services that can be accessed by self-presentation at the hospital. These are a dressing clinic and a mini minor injuries clinic. The former has recently dealt with an average of 136 patients per month, while the latter has had between 15 to 26 patients needing attention over a recent three month period.
The Hospital is not resting on its laurels. Karen said " If the imminent fundraising campaign is successful, developments in the pipeline include the renovation of the out-patient area and increasing the number of consulting rooms from one to four." Also on the agenda are new clinical services and there is a general wish to provide more services for younger members of the community.
Though the recent trend in health care has been to concentrate specialist care in fewer, larger hospitals, the NHS is also trying to move more support services for long term conditions into more accessible local centers. Given this trend Tarporley War Memorial Hospital should continue to be an important health provider for our area.
Finally Karen said "Unlike many NHS hospital all our meals are freshly cooked on site and we will shortly be using the apples from the trees in our garden as an ingredient in our apple crumble." Not perhaps ever grounds for wishing to be in hospital but still at least worth bearing in mind if we should find ourselves as in-patients, or in day care, in the future!