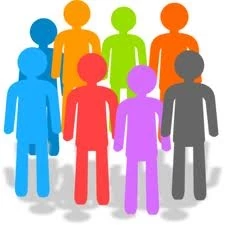 The 2011 census data was published earlier this year and what it shows is very interesting, particularly when compared to previous census data.
The 2011 census population for Tarvin was 2,728. This compares to a population in 1971 of 2,705, so despite quite a lot of building and very little demolition the parish population has hardly changed! I expect you are as surprised by this fact as I was.
What has changed is the age profile of the parish. In summary it has got a lot older. For example, in the 1991 census there were 513 people aged 60 or more; in 2011 the figure was 818, an increase of 59%. Conversely, the number aged between 16 and 24 in 1991 was 410, but in 2011 it had fallen to 205, a reduction of 50%.
What conclusions can we draw from these figures?

First, the fact that the total population has grown very little, even though there has been a net increase in the number of houses in the parish, shows that household sizes are getting smaller. This supports the Parish Council's call for new smaller homes and bungalows that people can downsize into. Secondly, the aging population suggests that there should be more access to medical facilities in the village. This is an issue recently identified in the Local Plan, published by Cheshire West and Chester Council and currently out for public consultation.
Thirdly, the 2011 census shows that the number of people aged between 16 and 74 is 1,940. If this group were each to spend an average £20 per week in village businesses with a "shop front", which includes our pubs and restaurants, over £2million would be spent in those businesses in a year. This is the way to ensure that our village centre flourishes. As is often said, "use it or lose it".
For the table showing the census figures used in this article click here.