We received this from a Tarvin Resident a couple of days ago:-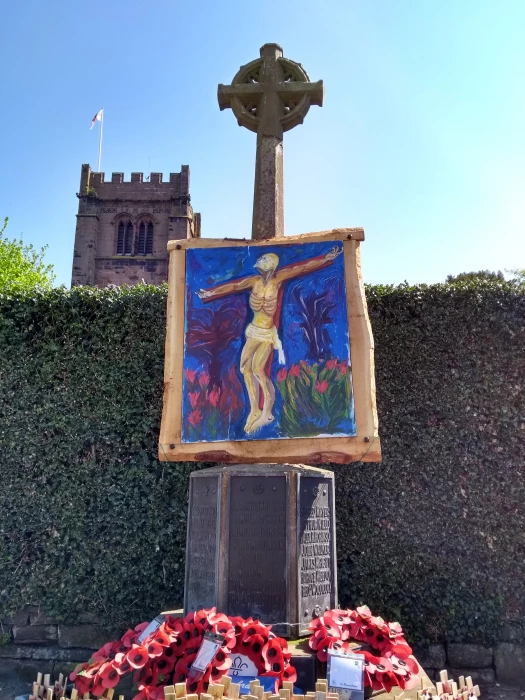 "This is an enquiry regarding an amateur artwork- photo attached- that has recently been affixed to the Tarvin War Memorial.
Can someone advise why it was there, who placed it there and the purpose behind it."
Can anyone shed any light on this?