Members and visitors enjoyed a most interesting presentation on the 'Anderton Boat Lift' by Mr Dave Thomas, a member of the team which operates the lift.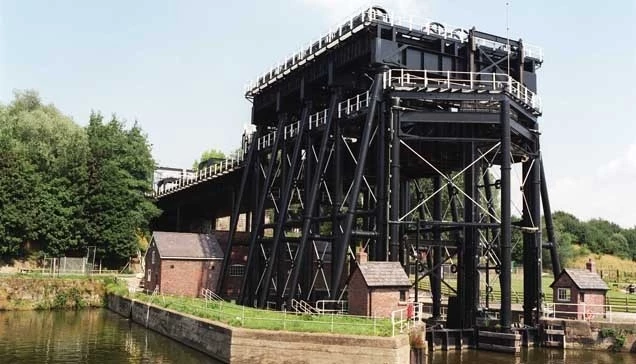 With the help of excellent illustrations, he was able to explain how the present and previous lifts worked and also treated us to an insightful history of the venture from its Victorian beginnings to the present day.
It was built by Edwin Clark in 1875 to lift cargo boats the 50 feet from the River Weaver to the Trent & Mersey Canal.
Like all great things, the concept is simple: two huge water tanks, each with watertight sealable doors carry boats up and down. The original counter-balanced system was replaced in 1908 by electric operation, but the lift now works hydraulically again.
No description can adequately convey the sheer scale of this engineering feat. The lift worked until 1983 when serious deterioration of the structure was discovered. Some £7m was raised to fund the restoration, which was completed in 2002.