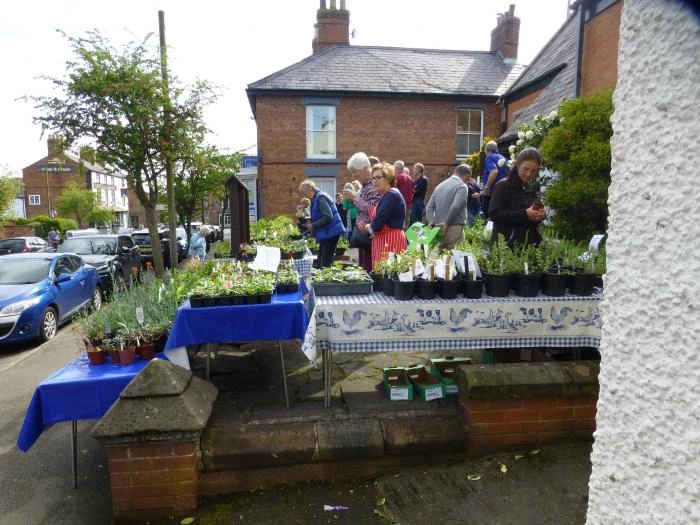 Tarvin Community Woodland Trust's plant sale on Saturday morning, May 12th, at the Tarvin Methodist Church was
a great success and we made over £1,200.
There was an excellent selection of plants and the sun shone. Tarvin folk turned out in force, buying nearly all the plants and also supporting the raffle which, as usual, had plenty of prizes. Refreshments were provided by the Chapel which also made money for its funds.
This annual event has become part of the Tarvin calendar and there is always a lovely atmosphere on the day. The money will help us to maintain the woodland to the high standard that everyone is used to.