Tarvin Company creates an atmosphere on Tim Burton's Haloween Blockbuster.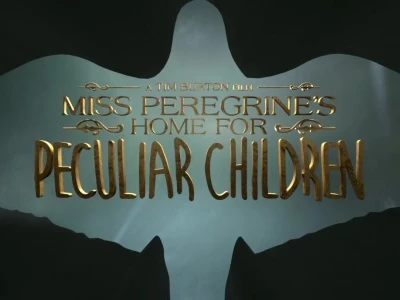 Visionary director Tim Burton's new Film "Miss Peregrine's School for Peculiar Children" based on US author Ransom Riggs debut novel is released in UK cinemas in October. Filmed on location in Wales with stunning cinematography, it is adapted from a true story of a boy who, after an horrific family tragedy finds himself on a Welsh island at an abandoned orphanage.
Renby Limited, based in Tarvin, known for Bulk Handling and Dust suppression were called upon to help with special effects using their MicronFog fogging system.
Tim Burton's films are known for their awesome visual effects and sideways look at stories. The effects team on "Miss Peregrines School for Peculiar Children" discovered Renby's MicronFogTM on the internet and knew that it would be perfect for creating atmospheric mist on set. They liked its versatility, and ease of alteration on set. As well as being the ideal system for fog effects, it is cost-effective too.
Released on 30th September, in UK cinemas the film is directed by incredibly talented director Tim Burton, who made films such as Edward Scissorhands, Beetlejuice, Sweeney Todd and The Nightmare before Christmas, the film stars Asa Butterfield as 16-year-old Jacob Portman, Eva Green as the enigmatic and Eccentric Miss Peregrine as well as Allison Janney, Judi Dench, Samuel L. Jackson, Chris O'Dowd, Terence, Stamp, Ella Purnell, and Rupert Everett.
Miss Peregrines' is a fascinating fantasy story adapted from the creepy Ransom Rigg novel for young adults by screenwriter Jane Goldman (X-Men & First class). Burton makes the most of the stunning welsh scenery as well as a plethora of CGI effects, (as you might expect) to create, as always, a very different and interesting take on an already fascinating and unusual story. If you enjoyed the Harry Potter movies, and Edward Scissorhands, then, this film is definitely for you!
My view is that unfortunately, it's not a film that is likely to be shown at film night as its too old for most of the younger kids (I would Say 12A is not an appropriate rating, I would have said 15 would be more suitable), and may be considered a bit too dark as an adult 8:00 Movie. The storyline is really great though.
Ed. We have published articles on TarvinOnline before about this Company. For more information on landscaping or creating special effects with fog, visit www.micronfog.com/Applications/landscaping-with-fog.html. Fiona works at Renby Limited in Tarvin.
MicronFogTM was designed for dust suppression but the way the fine fog billows and the ease with which the system is set up, lends itself beautifully to landscaping, architectural features and special effects. MicronFog fits the bill perfectly. The system uses little energy, great for film makers relying on remote generators as well as factory owners wanting to control dust economically.
MicronFog has been used by artists and landscapers for many artistic exhibits. The naturally foggy appearance looks great, and doesn't wet the objects or the floor area.