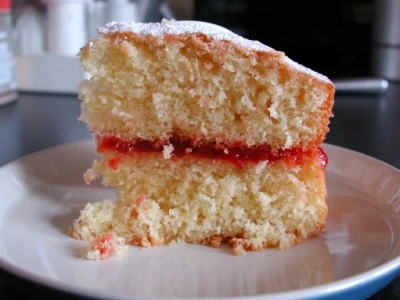 Tarvin Fete Victoria Sponge Competition
Are there any budding Mary Berrys or Paul Hollywoods in the village, any age?
Fancy having a go at baking a classic Victoria Sponge for the Fete cake baking competition?
All details of entry and recipe below:
To enter your perfect cake in our Fete competition, follow the recipe below and bring your cake to the Community Centre by 10.30a.m. on Saturday June 27th.
Recipe
Ingredients:
200g self-raising flour
200g butter
1teasp baking powder
200g caster sugar
4 eggs
2tbsp milk
Method
Heat the oven to 190,170 fan, gas 5.
Grease and line 2x 200cm sandwich tins.
In a large bowl, beat all the ingredients to a smooth, soft batter.
Divide the mixture between the tins, smooth the surface and bake for 20
mins. until golden brown and cake springs back when pressed.
Leave to cool.
Spread jam on the bottom of one cake and sandwich the other on top.
Dust with icing sugar.
(BBC Good Food web site)