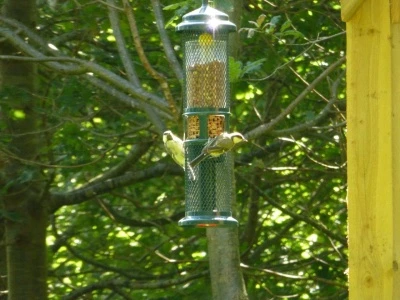 The next meeting of the Gardening Society will be on Tuesday May 15th at 8pm in the Edna Rose room at the community centre.
George Pilkington will share his knowledge on the "Feeding of Wild Birds". He is an expert in Countryside Management and an inventor of wormeries and wild bee nest boxes. He enjoys watching the birds in his garden so will, no doubt, have some good pictures to show the audience.
Visitors are welcome and the entrance cost includes tea/ coffee and a biscuit. There will be a raffle as usual.