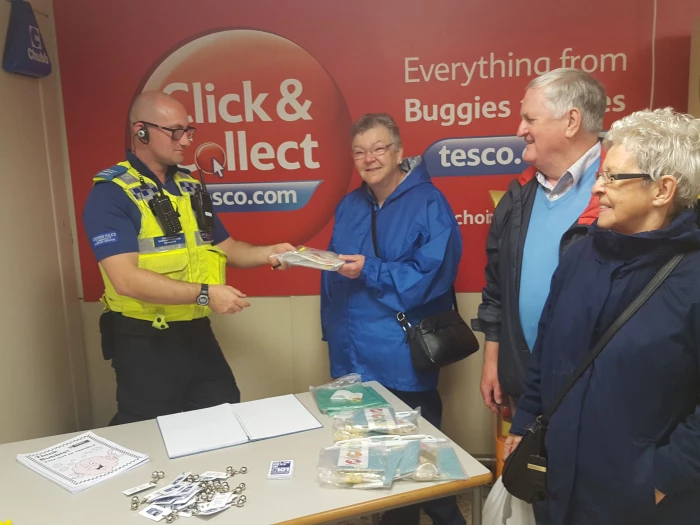 As of Monday, Tarvin has a new PCSO. He is James Hannath who has been based in Chester City Centre since he joined in 2009.
The photograph obtained from the internet shows James engaging with community at Tesco, Chester during a city centre surgery. 
Ed: We look forward to welcoming our new PCSO with a more formal introduction to the Tarvin community in the near future.