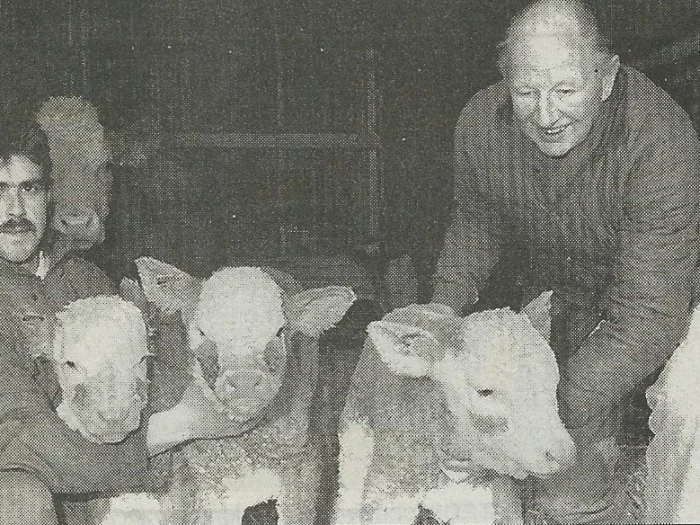 In January 1997, a local farm was celebrating a baby boom after its first birth of cattle triplets.The three pedigree Simmentas, weighing a total of 210 lbs were delivered at Hockenhull Farm to the delight of the farm workers.
Farmer Hugo Arnold said "this is very unusual. I have not come across triplets before an dI have been farming since 1949. Often with triplets on calf dies or develops a problem but these three were all as bright as buttons"
The Two heifers and a bull were sired by champion Wellhouse Dictator and their mother Trudy recovered well after her multiple birth.
The photograph shows Hugo Arnold, owner of Hockenhull Farm with head herdsman, Philip Ellams and the Simmental triplets.
Ed: Click on the photograph to properly show Philip Ellams.