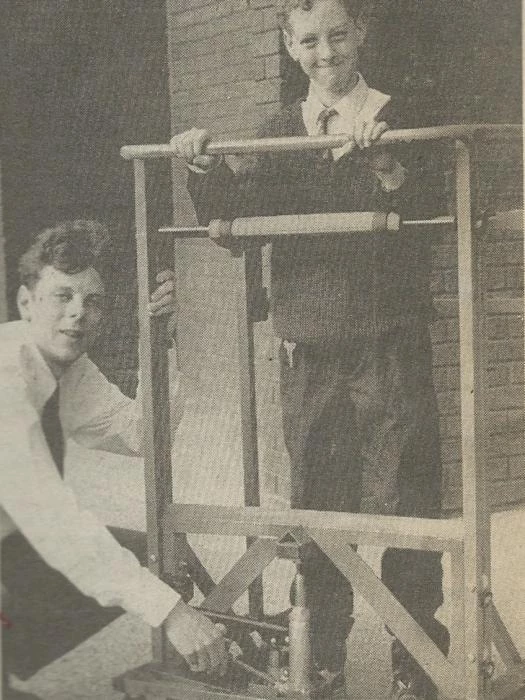 In March 1992, a technology boffin from Tarvin was demonstrating his state of the art aid for physically disabled children. Sheffield Polytechnic graduate, Mark Hornby, had designed special equipment aimed at giving mobility to youngsters with conditions such a muscular dystrophy.
Mark, a Crossfield resident returned to his former classrooms at Tarporley High School to work on the prototype model while on an enterprise allowance scheme. The standing frame/transporter unit allows wheelchair- bound pupils to stand securely or be taken to different parts of the school for lessons. The photograph shows Mark displaying the mobility aid with Tarporley High School pupil Paul Greenwood.
Mark was due to line up against other designers at Shell's Chester Business Park offices to discover if he had won a regional initiative award. The outcome was not reported.