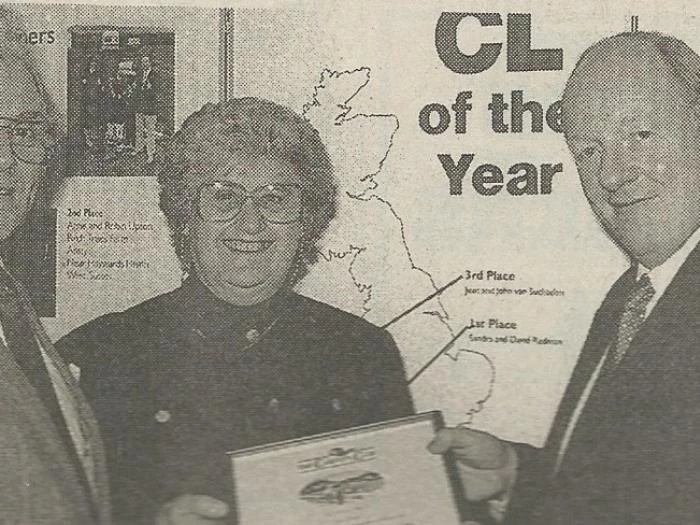 In February 1992, a small caravan site run by Jean and John Van Suchtelen won the third prize in the Caravan Club's Certified Location of the year competition. Certified Locations can take up to five caravans or motor-caravans at any one time and are exclusive to Caravan Club members.
The Van Suchtelen's smallholding at Oscroft had been operating since 1987 following Mr Van Suchtelen's retirement as Head of a school in Lymm. The couple themselves were keen caravaners.
The photograph, when enlarged be clicking on it, shows John and Jean being congratulated on their ward by Alistair Goodlad, MP for Eddisbury , at a Caravan Club ceremony.