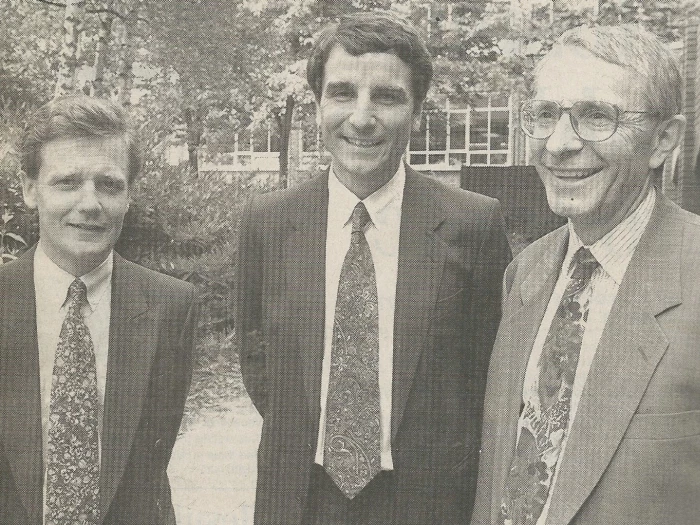 In September 1994, Tarporley High School welcomed a new headteacher as a replacement for Chris Marks when he retires after six years at the school.
Alan Sieber who was deputy head of Thorpe Street School in Norwich was due to take over his new role in January 1995.
The photograph shows Chris Marks and Alan Sieber with Chairman of the Governors, Rob Millar.