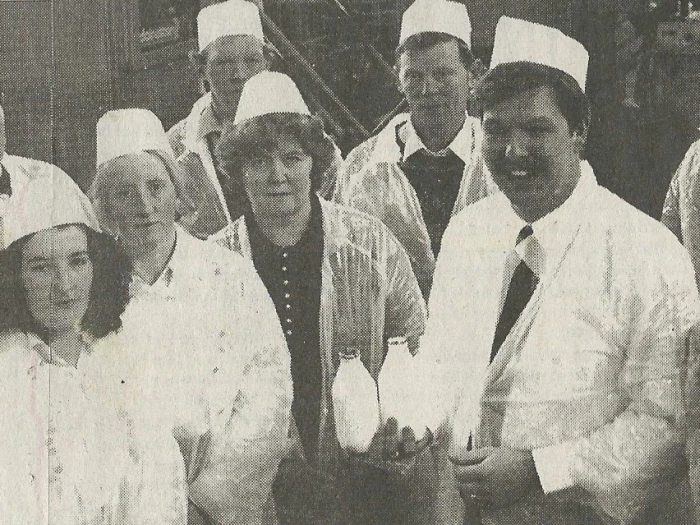 In 1994 the Government had decided to do away with the national Milk Marketing Board (for those of us old enough to remember such archaic organisations) and in April of 1994 Cheshire milk producers were taking a close look at their options for the future. A a result a number of farmers paid a visit to Northern Dairies plant at Poole Bank.
In those days the diary processed 180,000 litres of milk a day throughout the year. All the milk was destined for the high premium end of the market, with 55% as whole milk, 45% as skimmed and semi-skimmed, and 17,800 litres of third pint cartons for schools.
The irony of this news story was that in December 1994 it was announced that, due to supermarket competition, the bottling dairy at Poole Bank would close down on April 8th 1995 withe the loss of 120 jobs. You can read about the history of dairy in a Tarvin Online article published 29th August 2016.
Ed: Please click on the photograph to see five more people in the picture.