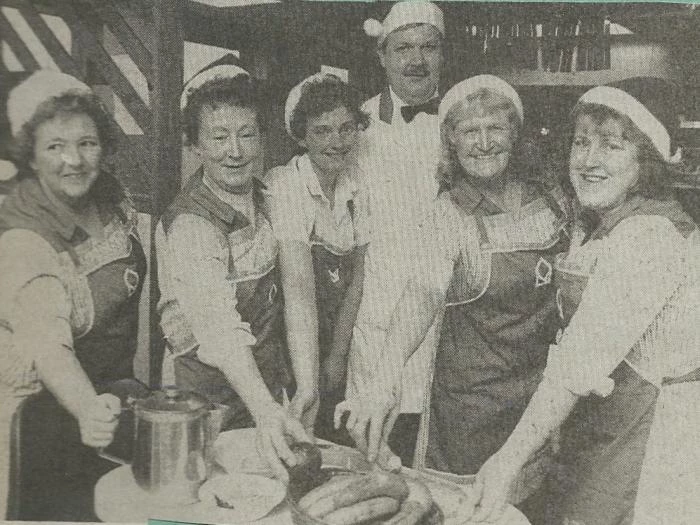 At the end of 1990, Sutcliffe catering personnel at Northern Dairies on Lower High Street were looking suitably festive as they served Christmas Lunches.
Left to right are: Joyce Massey, Eve Shaw, Barbara Love, John Morris, Nancy Allman and Dawn Dors.
A history of the dairy at Pool Bank was published by TarvinOnline on 29th August 2016 and can be found in the searchable Archive.