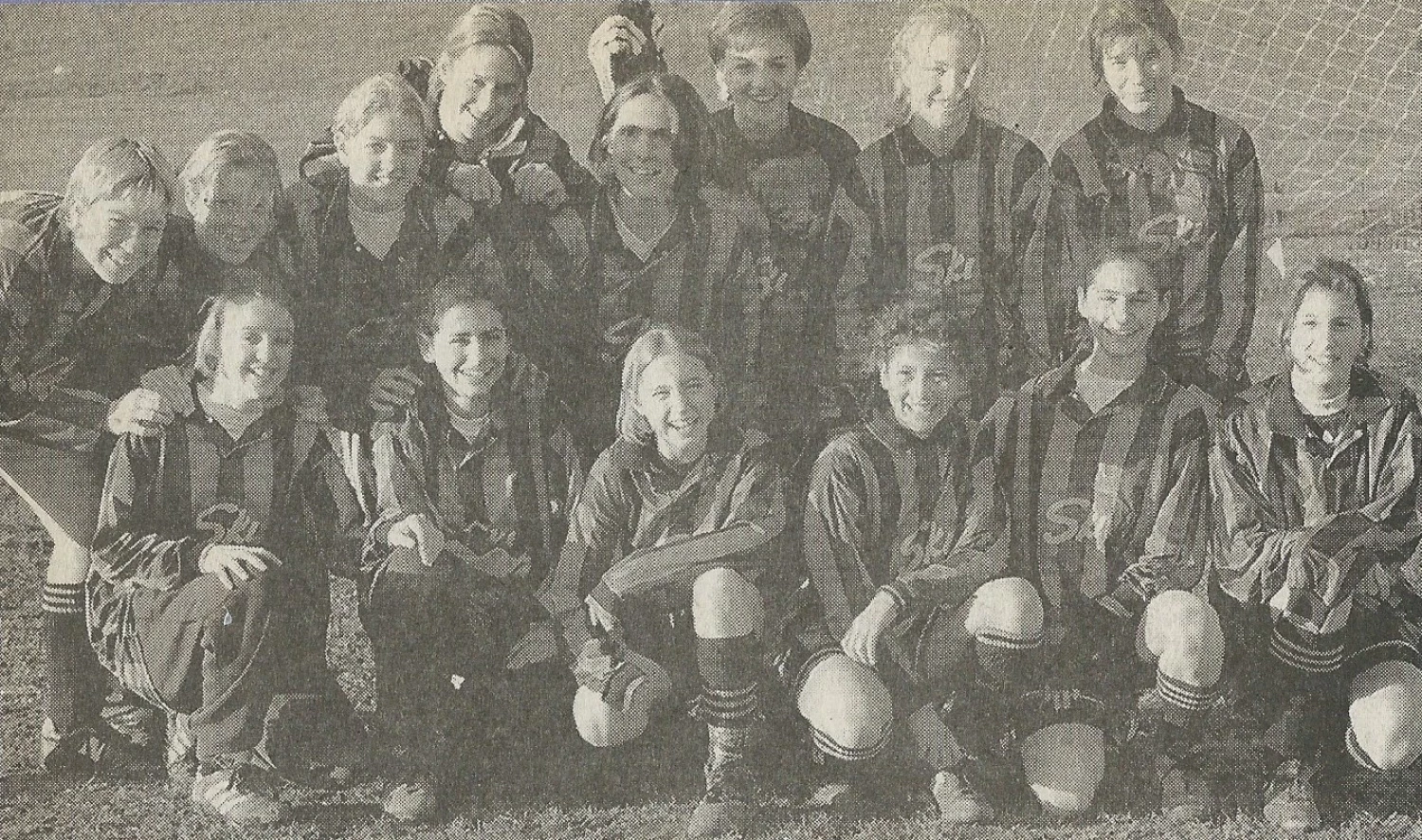 In December 1996, the Tarporley High School team beat Malpas' Bishop Heber to win the Cheshire U16 girl's football tournament.
The Team members were Rachel Nelson, Kate Piggin, Matilda Macluckie, Peta Minns, Stephanie Tindle, Sharon Jones, Felicity and Philippa Bain, Tiphane Moore, Rio Daniel, Sarah and Beth Langley.
Ed: Click on the photograph to enlarge it.