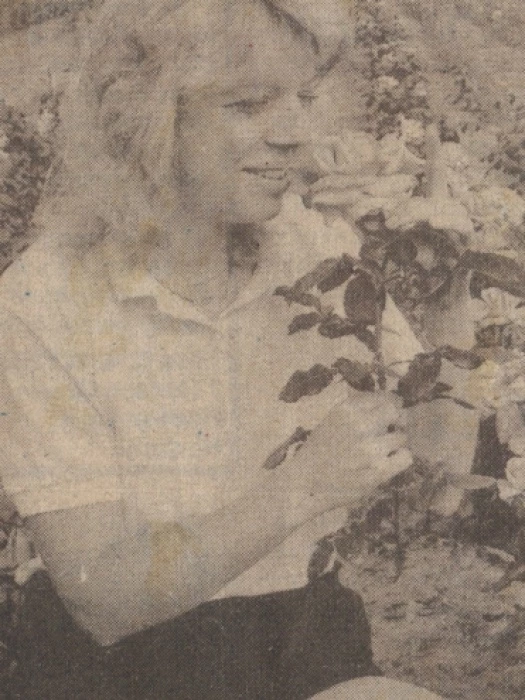 Continuing our wander through the Tarvin History Group scrapbooks for 1987, in July of that year, Golden Fields Nursery in Tarvin were launching a new rose, The Lincoln Cathedral.
The Lincoln Cathedral, a pink flower with orange centre was making its debut at the National Rose Festival in St Albans.
The gold medal accolade was awarded at the Royal National Rose Society trials in 1985, and owners, Chris and Keith Jones, completed the propagation to prepare the way for release across the country to thousands of gardeners.
This photo is of Lene Steffensen with the new rose
Click on photo to enlarge