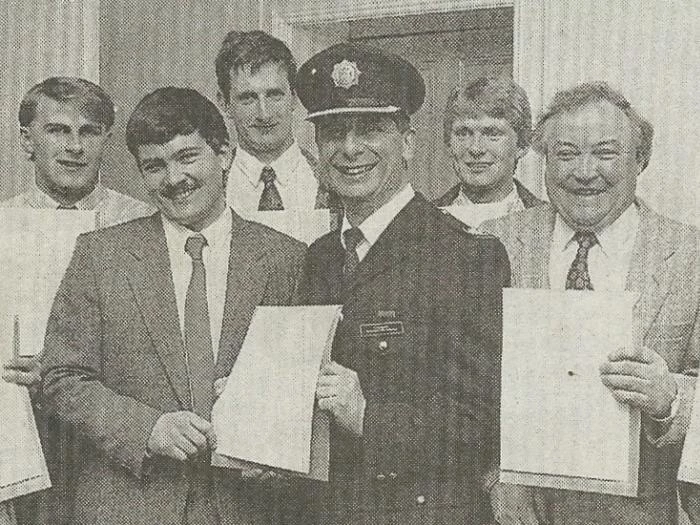 In February 1991 local men rescued passengers from a burning minibus after a crash in Duddon received bravery awards. The men, who were passing motorist or nearby residents, received commendations from Cheshire fire brigade which were presented by divisional commander Simon Snape.
Receiving their awards are (from left to right) are Andrew Lloyd of Leadgate Farm, Hoofield, Roger Bricoe of Dodleston House Farm, Huxley, John Studley, Holly Farm, Burton, Robin Whittingham of Mill Lane Farm, Huxley, Richard Lloyd of Leadgate Farm, Hoofield, John Treble of Middle Cottage, Duddon, and Peter Longford, of Neville Road, Boughton.
Other receiving awards but not present were Peter Brown of the Headless Woman Pub, Duddon, Ronald Barlow of The Nook, Duddon, and Robert Webb from Norfolk.
Ed: You will need to click on the photograph to see the seventh man!