In this latest look at photographs and articles in the Tarvin Local History Scrapbooks, in August of 1984, the 1st Tarvin Scout Group set out for their camping holiday in Penisarwaen Tremeirchaon, North Wales.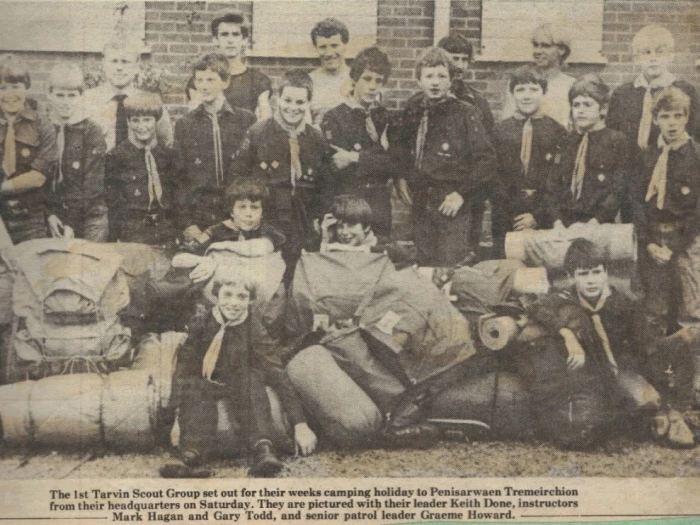 In the photograph is the Scout Leader, Keith Done, instructors Mark Hagan and Gary Todd, and senior patrol leader Graeme Howard.
Ed:"Do you recognise anyone in Scout uniform?"
Whilst the Scouts were enjoying their camp in Wales, Mr Hugo Arnold was winning the Simmental breed prize at the Nantwich Show with the male and supreme champion. Mr Arnold, formerly of Hockenhull Hall gained a number of other Simmental awards including a reserve placing for the cow pictured, North Star! Mr Arnold is accompanied by his son, James.