Following our article trawling through the Tarvin History Group Scrapbooks for the first half of 1984, we will now take a look at the Second Scrapbook which covers the period from June to December 1984.
Over the next few months we will publish a series of articles using photographs and information first published by the Chester Chronicle
On the 22nd June 1984:
With the headlines of "Carnival is a record-breaker", it was reported by the Carnival treasurer that they had raised a record £900 for the village and guide headquarters.
TV personality Diana Mather officially opened the carnival on the King George V playing field following a procession that wound through the village and included the Rosebud Julie Booth, aged 7, with her two attendants.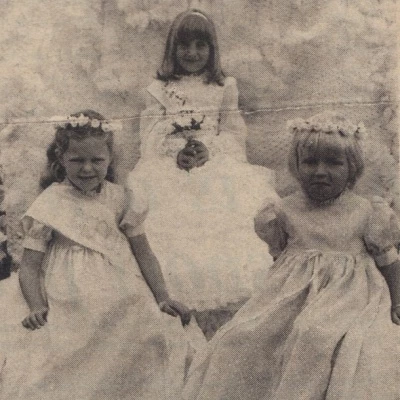 There were a number of floats including one from Park Close based on the Olympics. There was also a Strong Man and a band from Widnes!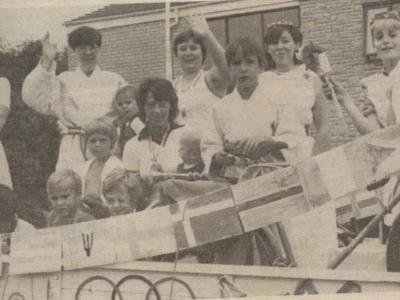 Ed: "Does anyone recognise the Rosebud attendants and the residents from Park Close?"
Click on photos to enlarge them