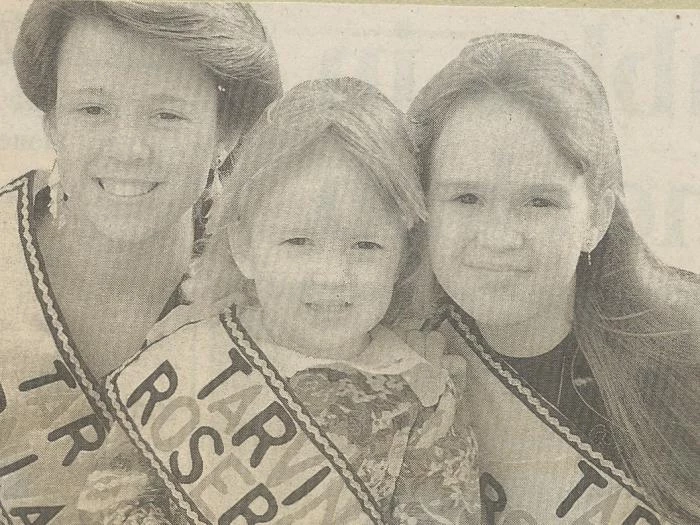 In March 1992 preparations were underway for the summer's Tarvin Carnival and one of these early preparations was the selection of the Carnival queens at a well-supported event at the Tarvin Community Centre.
Twenty girls from the Tarvin parish were judged by Kath Berisford of Tarporley and Roy and Joan Williams from Prestatyn.
The winners in the three categories were – left to right- Tarvin Carnival queen, Debbie Edwards, rosebud, Hayley Doyle and rose queen, Shelly Stubbs.