The second installment in our series of articles looking at the Tarvin History Group's scrapbooks focuses on sporting prowess by Tarvin Teams.
The first picture from the Chester Chronicle shows the Tarvin County Primary School Five -a-side football team celebrating winning a Five – a side Football competition held at Duddon Church. This appeared in the Chronicle on July 6th 1984, can you name the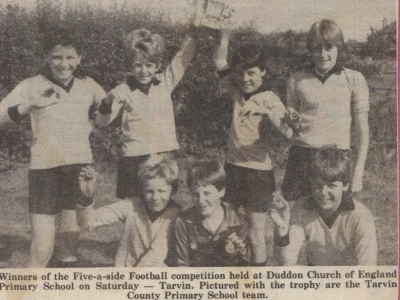 The second picture is from the Tarvin Primary School Sports day, with Mrs Maud Anderson. This photo was printed in the Chronicle on July 20th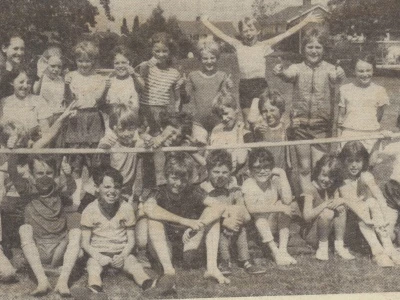 Finally, we include an article that appeared on the 7th December 1984 with the Tarvin Primary School winning the Chester district six-a-side competition. The team won all 7 games played, scored 35 goals and only conceded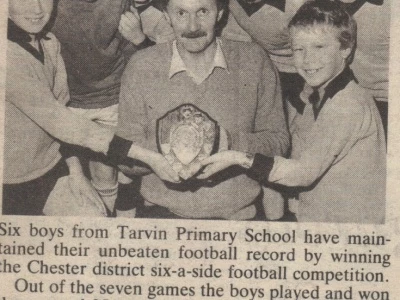 Pictured L-R are Robert Bradley, Andrew Millar, Michael Ankers, David Jones,Vincent Shone, Richard Millar, and, manager teacher Mr Shackleton.
Ed:"Did these boys go onto sporting greatness?" Let us know at editor@tarvinonline.org or via our Facebook page"
Click on photos to enlarge