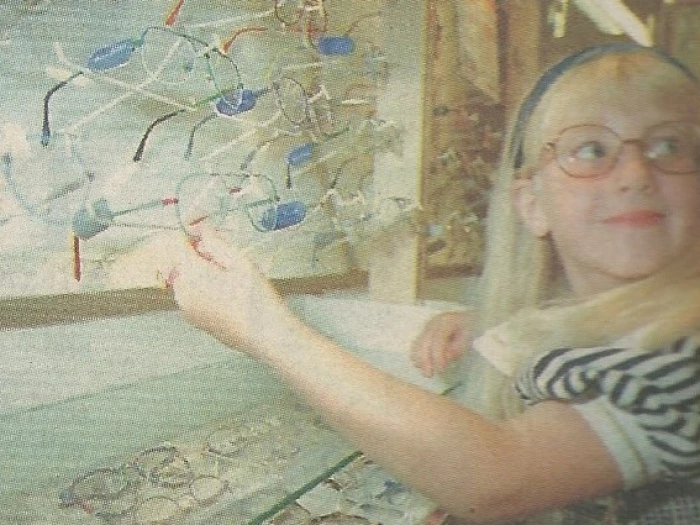 Lights, camera, action!
On 12th August 1994 Stephanie Dye was a star when she received VIP treatment at the Boots Opticians in Chester. Five-year old Stephanie from Tarvin was specially chosen to perform the opening ceremony at the brand-new Boots Opticians practice in Foregate Street.
The red carpet was rolled out for Stephanie – not only did she cut the ribbon, she also had the rare opportunity to look around the newly installed computerised optical laboratory. The Practice Manager said "in my experience children sometime feel self-conscious about wearing spectacles but staff at the practice helped Stephanie pick out the best frames to suit her"
The photograph shows that she looks great in them.