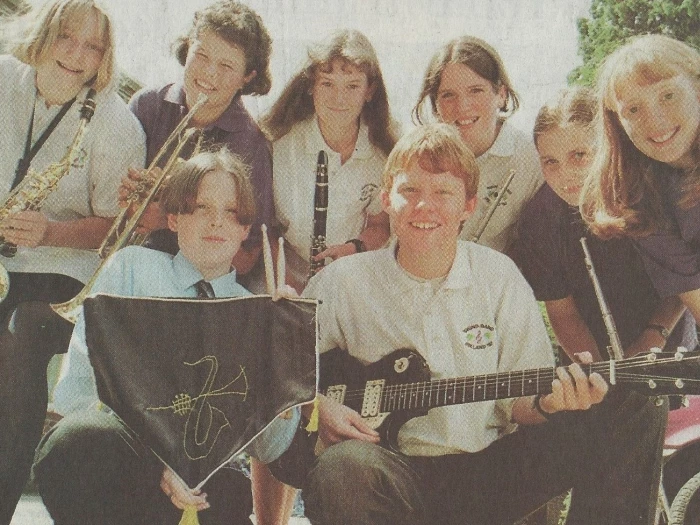 Young swingers from Tarporley High School took their sounds across the Irish Sea when they performed on a successful summer tour in July 1997. The school's swing band members performed a string of concerts in County Cork in the Irish Republic.
Seen are the band members Jon Gregory, front left, from Calveley, Scott Walker , front right, from Kelsall, with from the left Sue Harrop, from Kelsall, Laura Rigby, from Tarporley, Lisa Cordingley, from Tarvin, Nicola Forsyth, from Tarporley, Anna Wigan, from Utkinton, and Lisa McGimpsey, from Tarvin who were part of the Ireland 97 tour.
Ed: Click on the photograph to enlarge it.