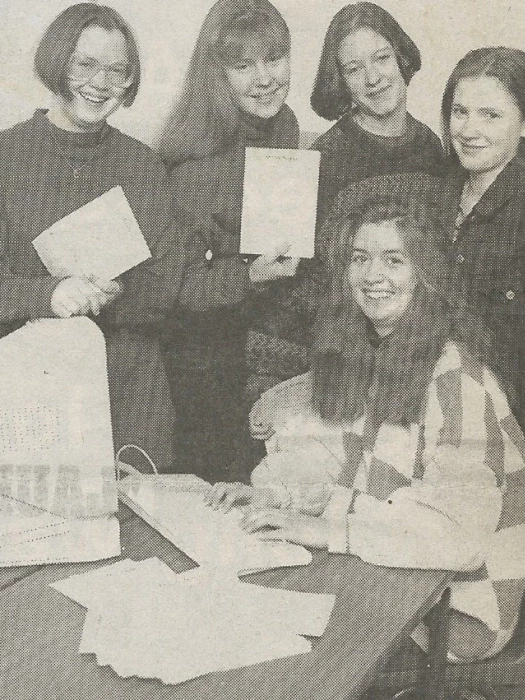 In March 1994 a group of Tarporley High School lower sixth students were finding out about what deadlines are all about. For the six who responded to a school advert to form an editorial team had just produced their first school newsletter. The group is aiming to produce six editions of "Sixth Sense" a year, with each issue relevant to sixth form life.
The Head of sixth form, David Robinson, editor of the previous seven editions, was enthusiastic about the students' production efforts and said " the first edition had to be produced to a very tight deadline and I was delighted with the production quality, the interesting articles and the efficiency of their organisation."
The Tarporley High School editorial team members were Liz Farrington, 16, of Tiverton, Cesca Key,17, of Tarporley, and 17-year-olds Kay Burgess and Ali Hardacre, of Tarvin. Not pictured were Sarah lane, 16, of Tarvin and Charlotte Parry, 16, of Bunbury.