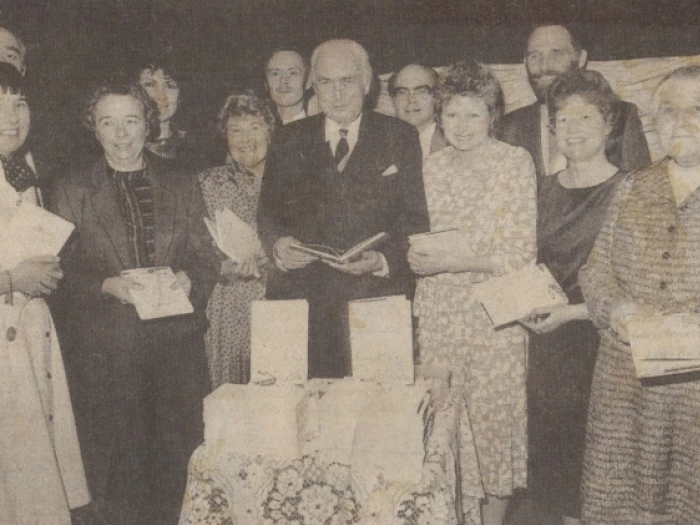 The Tarvin History Group in November 1985 hit the headlines in the Chester Chronicle with the launch of the Tarvin History book "Tarvin -The History of a Cheshire Village."
Two years of research into the history of Tarvin resulted in the launch of the new book at Tarvin Community Centre. A large turn-out attended the launch which was preceded by an exhibition of items loaned by local people and the Grosvenor Museum.
Canon M.H.Ridgway, a well known resident of Tarvin entertained the audience with amusing recollections of life in the village. He was presented with a copy of the book and its illustrator, Mr Bill Cresswell, gave one of his original drawings to the editor and auctioned a number of his drawings at the end of the evening.
The book is now out of print but there is a copy in Tarvin library.
Ed:"If the name Ridgway is familiar, the development off lower High St was named in his memory!"