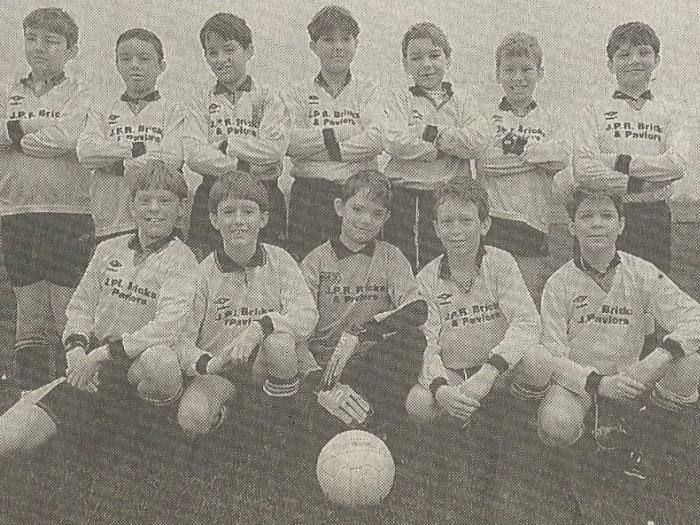 January 1993 saw Tarvin Cubs Football Team battled back strongly to earn a 2-2 draw against Malpas cubs in a match played at Tarvin Primary School. James Edwards and Matthew Bolton were Tarvin's goal scorers and James also won man of match.
Tarvin's claim to the runners-up position in the County Section of the Chester District Cub League was still depended on Mickle Trafford who can draw level if they win both of their remaining matches.
The photograph show the squad at the Malpas game: James Edwards, Robert Ashbrook, Daniel Hyden, Michael Williams, Mark Bolton, Matthew Bolton, Paul Hughes, Guy Rocket, Stephen Hones, David Tindle and Christopher Aust, all from the Tarvin area.
Ed: Great if someone can confirm whether the Tarvin Cub Team did eventually hang on to the runners-up position?