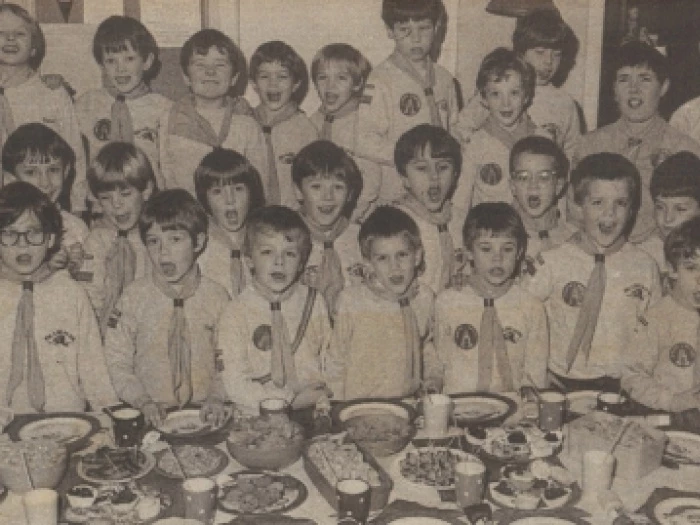 This photo was published in the Christmas Eve edition of the Chester Chronicle, and is the last article in the Tarvin History Group's scrapbooks for 1985.
Under the title of "Getting in the Festive mood" Tarvin Beaver Colony are preparing to tuck into a festive fare at their Christmas Party.
Ed:"Are you in this photo? Lets have names please via our comment button below or via Facebook"
Click on photo to enlarge