Published on May 16th 1986, this article appeared in the Chester Chronicle as it was the first Tarvin Fun Run which attracted nearly 140 entries!
The run was organised by Janet Tindle, and was held by the Tarvin Playground Committee to help fund the build project.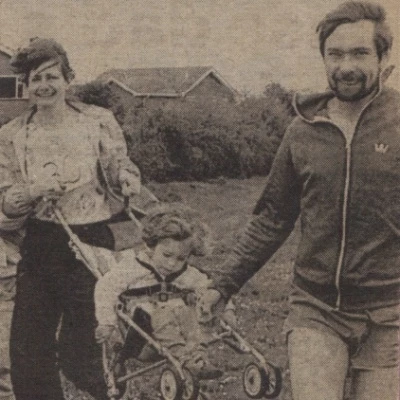 Parish Council Chairman Eric Plenderleath presented prizes donated by the Gas Board to the winners who were:
Three Miles
Ladies 1. Christine Leath 2. Sharon Partner
Men 1. Richard Hewitt 2. Keith Davies
Children 1. Richard Millar 2. Matthew Patterson
Six Miles
Ladies 1.Yvonne Cofax 2. Kath Scott
Men 1. Mike Griffin 2. Neil Stanley
Children 1. John Wright 2. David Rowlands
Everyone who entered received a medal.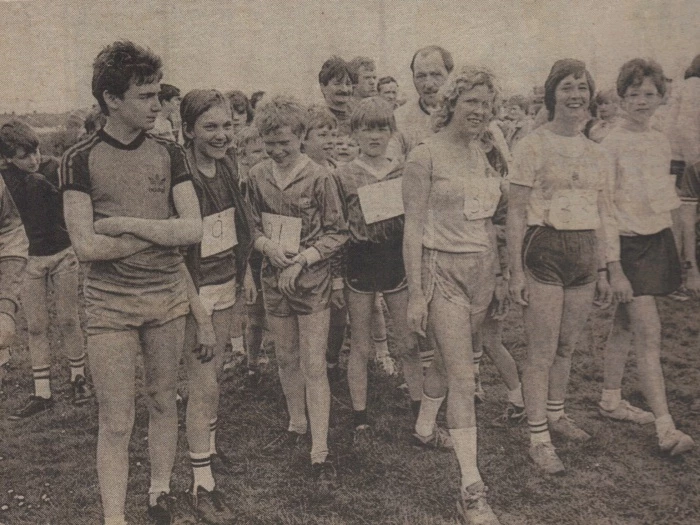 About £170 was raised by the entry money alone!
Ed:"Are you in the picture?"
Click on photo to enlarge