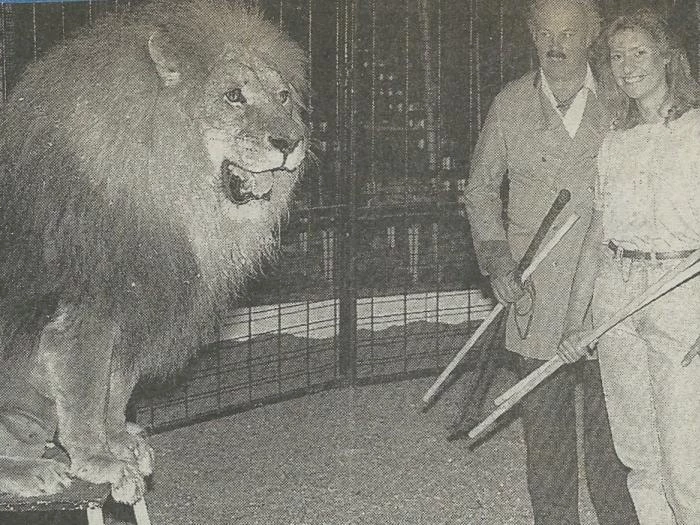 In May 1991, Gerry Cottle's Circus was on the Roodee in Chester and daredevil Wendy Bannister took the opportunity to persuade the lion tamer, Martin Lacey to allow her to come face to face with the King of the Jungle.
Wendy, of Broomheath Lane in Tarvin, was a senior baker at Sainsbury's Chester store but in 1990 she joined an adventure group called Spice, whose members take part in all sorts of daring deeds. The photograph shows Wendy and the lion tamer in the cage with one real big cat during the show's regular rehearsals.
This was her second visit because, along with other members of Spice, she had previously gone along to the Roodee to try out the trapeze.
Wendy's other dangerous activities have included white water rafting and leaping from a crane with her legs tied. She revealed that her next challenge was to try sky-diving.