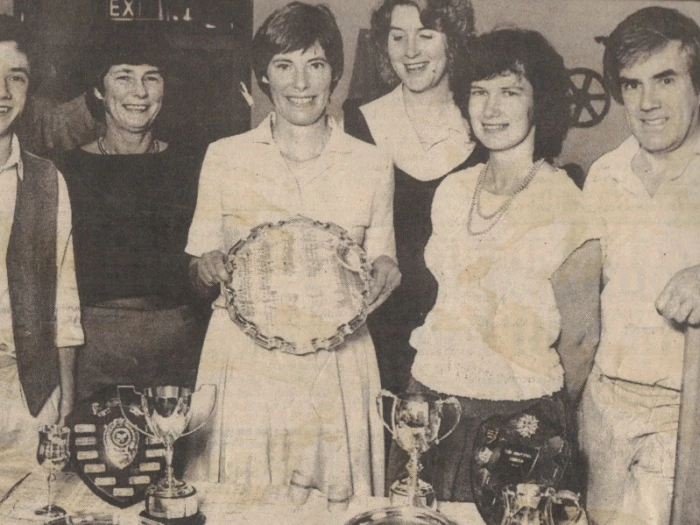 On October 16th 1987, the History Group's Scrapbooks include a photo of the Tarvin Tennis Club prize winners for that year.
The presentation evening included a barn dance, but no mention of where it was held!
Pictured left to right are: David Barker, Jean Davies, Wendy Rae, Lynne Groves, Shirley Thomas and Keith Barker.
Ed:" Although this photo was taken nearly 30 years ago, several of the players in this photo can still be seen in action on the courts!"
Click on photo to enlarge