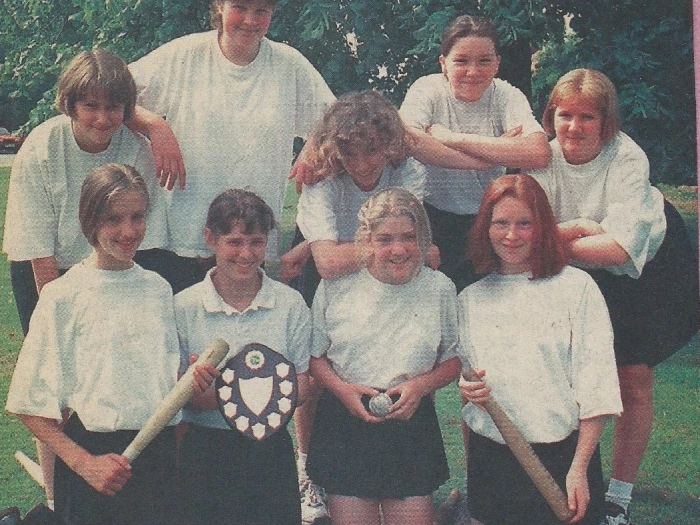 Continuing Tarporley High School sporting successes in 1994, in July the rounders team won the Chester and District Under-13 rounders tournament at Bishops' High School Chester.
Showing off their award are the Year 8 winners: Joanne Briscoe, 12, of Clotten, 13-year-olds Claire West (Captain) of Stapleford, Claire Beresford, Winsford, Matilda Mckluckie and Nicola Jones, Tarporley, Catherine Menzies, Tarvin, Sara Johnson and Toni Davies, Kelsall and, not pictured, Kate Piggin, 13,of Tarvin.
Ed: Click on the photograph to enlarge it.