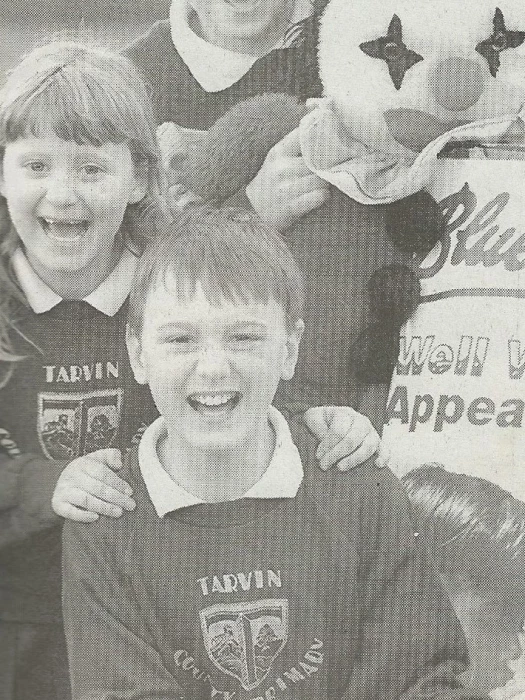 In December 1994, four pupils of Tarvin Primary School, Chris Lees, 10, his sister Becky, 7, and friends Richard Gidman, 10, and Iain Couturier, 10, organised a fundraising sale for the Blue Peter "Well Appeal."
The appeal was to raise money to build wells which would provide safe drinking water for families in India and its neighbouring countries.
Help was on hand from the whole school as pupils made cakes and crafts and collected toys to sell. The items were sold in Chris's home garage opposite the school and raised more than £100.
Displaying the goods are Chris, Becky and Iain.
Ed: Click on the picture to enlarge it and be able to see everyone.