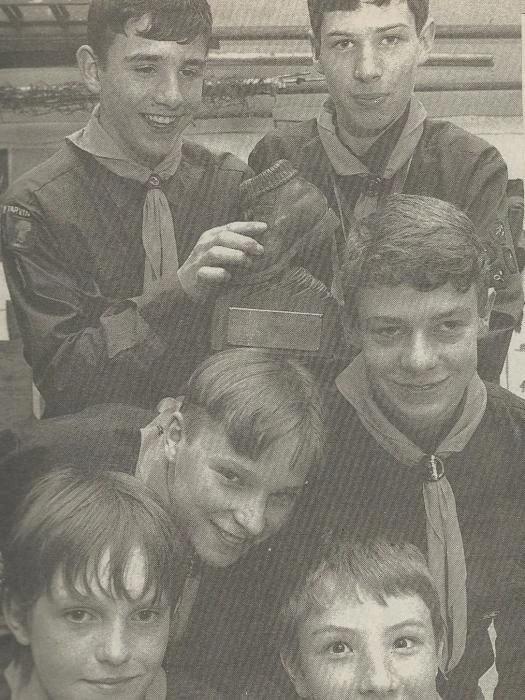 In April 1993, members of the 1st Tarvin Scout Group came first in their section of the annual Cheshire Hike. More than 500 boys from throughout the county took part.
Two senior boys completed 34 mile from Crewe to Macclesfield over a two day period and were awarded marks for map reading and camping. At checkpoints they were tested on skills needed when hiking.
Pictured are Steven Cordingley,14; Lee Quinn,14; Mark Hughes,13; Chris Stott,14; Mark Hyden,12 and Stephen Hones,11.