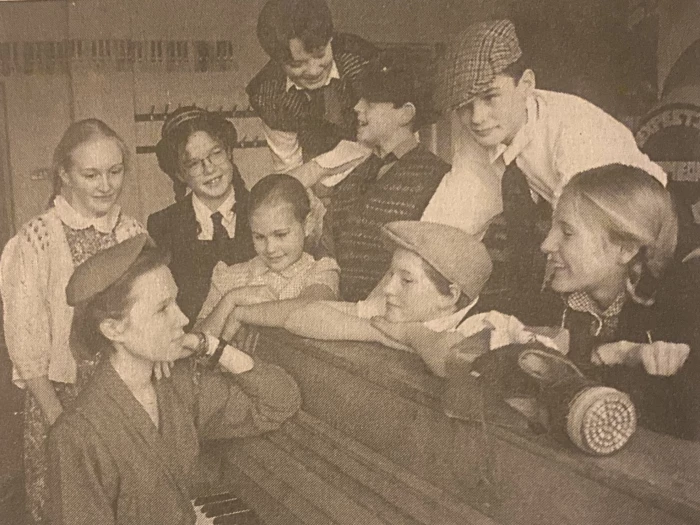 A musical drama which tied in with the 50th anniversary of the ending of World War II was chosen for the 1995 Tarporley High School spring production.
Evacuees was a Play which followed the fortunes of a group of the city children among thousands of those hastily evacuated to the countryside in those first chaotic weeks at the beginning of the war.
Directed by Jayne Bath, the Play was staged in February 1995. (Just over 27 years ago!)
Pictured are: Katie Leith, 14 of Delamere; Sarah Barnett, 13 and Annie Taylor, 14, of Kelsall; Jon Gregory, 11, Tarporley; Rob Morris and Peter Scully, both 12 from Tarvin; Jenna Latchford, 14, of Calveley; Sarah Ross Claire Freeman, 11, of Tarporley.
Do you recognise any of your old school mates.