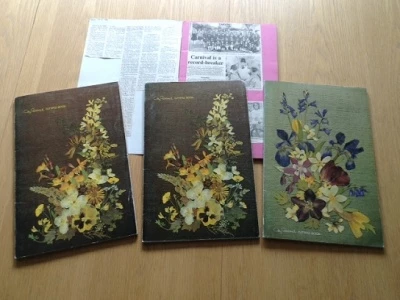 Most of you will be familiar with the Tarvin History Group who regularly appear on our website with details of their trips to sites of historical interest, however, did you know that they were formed to research the history of Tarvin?
In 1983 a dedicated team of amateur historians was created with a plan to produce a book setting out the story of Tarvin from its origins to today. The book "Tarvin the History of a Cheshire Village" was published in 1985 to wild acclaim. It has now sold out but you can view a copy in Tarvin Library.
The History Group was also responsible for publishing "Further Reflections of Tarvin" and copies are still available in Tarvin Post Office.
The History Group donates profits from the sales of books, tours of the village, and, members fees to Tarporley Cottage Hospital
As well as publishing a book, the Local History Group has produced a series of scrapbooks of articles about Tarvin and its residents going back to 1984.
Tarvinonline now has access to those scrapbooks and working together with the History group will be producing a series of articles based around "items of interest" that have been scanned from the scrapbooks.
The first installment will be available soon so make sure you log on to Tarvinonline everyday!