By Tarvin Webteam - 12th August 2014 6:00am
August 2014
Here are the questions from the Tarvin Imp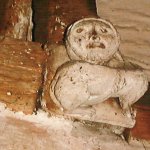 1.Kangaroos and koalas belong to which class of mammals?
2. How many faces has a tetrahedron?
3. How are followers of the Church of Jesus Christ of Latter-day Saints more commonly known?
4. What kind of animal is a Shih Tzu?
5. Which writer was born in Higher Bockhampton near Dorchester in Dorset in 1840?
Sorry no prizes just the satisfaction of knowing the answers!
Check out the website later in August 2014 for the answers
popular recent storiesAlso in the news