July 2014
Here are the questions from the Tarvin Imp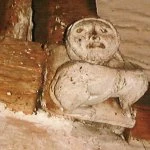 1.Which UK city uses the telephone dialling code 0121?
2. Which British athlete won four gold medals at the London 2012 Paralympics, including the T54 wheelchair marathon?
3. Where was the first race of the 2013 Formula One season?
4.Which flower is a symbol of the Japanese imperial family?
5. There are three major categories of rock: Igneous, Sedimentary and which other?

Sorry no prizes just the satisfaction of knowing the answers!
Check out the website later in July 2014 for the answers