Here are the questions from the Tarvin Imp. It's just for fun. Sorry no prizes just the satisfaction of knowing the answers!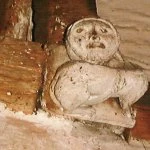 1. With which art movement is Salvador Dali associated?
2. What size of paper do most domestic printers use?
3. What is the family name of the Swedish royal family?
4. Who composed the music for the ballet "Swan Lake"?
5. Which Italian city is home to the football team Juventus?
Sorry no prizes just the satisfaction of knowing the answers!
Check out the website on the 15th July 2013 for the answers