March 2014
Here are the questions from the Tarvin Imp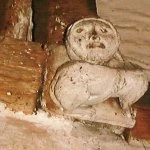 1. Which herb is one of the main ingredients of the Italian sauce pesto (also called pesto genovese)?
2. Who wrote the poem "The Charge of the Light Brigade"?
3. In Shakespeare's play "Macbeth", which king of Scotland is murdered by Macbeth?
4. Of what art form is David Bailey a distinguished practitioner?
5. Which film star won the Oscar for Best Actor for his role in the film "One Flew Over The Cuckoo's Nest"?
Sorry no prizes just the satisfaction of knowing the answers!
Check out the website on the 26th March 2014 for the answers