By Tarvin Webteam - 8th March 2015 6:00am
March 2015
Here are the questions from the Tarvin Imp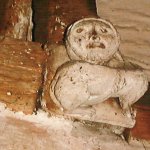 1. Who wrote the songs for the Fred Astaire and Ginger Rogers musical "Top Hat"?
2. Which Sheffield band has produced the albums "Whatever People Say I Am, That's What I'm Not" and "Favourite Worst Nightmare"?
3. What colour is the artist's pigment ultramarine?
4. In which present-day country is the site of the Battle of Blenheim?
5. Which major river flows through the city of Dublin?
Sorry no prizes just the satisfaction of knowing the answers!
Check out the website later in March 2015 for the answers
popular recent storiesAlso in the news