September 2013
Here are the questions from the Tarvin Imp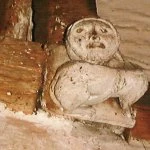 1. In the computing term LAN, for what does the letter N stand?
2. Who directed the 1991 film "JFK"?
3. What are the main products produced under the Moleskine brand?
4. Who composed the "Carnival of the Animals"?
5. At which ground do Bury FC play their home games?

Sorry no prizes just the satisfaction of knowing the answers!
Check out the website on the 26th September 2013 for the answers