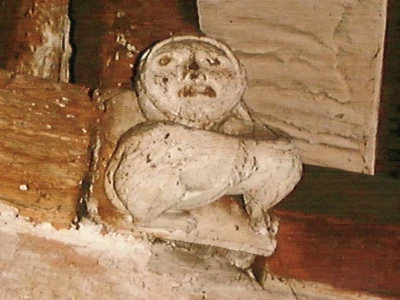 Tarvin Imp Brainteasers for Saturday 30th November
Which chemical element has the symbol Ag?
Who (apart from the Queen) appears on the current £10 polymer note?
What was the family name of the ruling house of England from 1485 until 1603?
Which British actor has portrayed both JMW Turner and LS Lowry on film?
Which football team are the current champions of the UEFA Champions League?

The Questions and Answers for Saturday 23rd November
If Americans call it a faucet, what do we call it? A tap
What type of pasta takes its name from the Italian for seashells? Conchiglie
Rami Malek won the 2019 Oscar for Best Actor for his role in which film? Bohemian Rhapsody
Which city hosts the Australian Formula 1 Grand Prix? Melbourne
Who wrote the music for the musical "Oklahoma!" Richard Rodgers
Ed: If you enjoyed this quiz you might like to know that the Tarvin Community Centre "Christmas Quiz" will be sale at the Tarvin Christmas Market and Festival this evening.