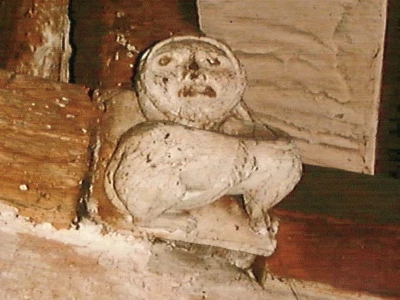 Tarvin Imp Brainteasers for Monday 30th December
Who played Captain Mainwaring in the long-running TV sitcom "Dad's Army"?
Arachnophobia is an irrational fear of what kind of creature?
Whom did Jo Swinson succeed as leader of the Liberal Democrats in 2019?
Give a year in the life of the poet John Milton?
In the human body what is the more common name for the patella?
The Questions and Answers for Saturday 20th December
Where in the body would you find the fibula? Lower leg
How many stripes are there on the flag of the USA? 13
In which National Park would you find the ancient bridge called Tarr Steps? Exmoor
Which UK city uses the telephone dialling code 0131? Edinburgh

Who wrote the novel "Catch 22"? Joseph Heller
Ed: The astute amongst you will have realised this Brainteaser should have appeared on Saturday, 28th December. The fact that it did not can only be put down to too much Christmas spirit in both meanings of the word.