By Insp Keith Curbishley - 13th June 2014 6:00am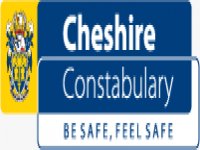 The summer months always see a large number of events taking place l across the rural areas of Cheshire, such as motoring events at Oulton Park and Steam events at Kelsall. Such events naturally cause an amount of temporary local congestion, which is generally dealt with in good spirit by visitors and locals. Please be patient with those visitors who may not be familiar with the area or directions to an event.
If you intend to visit any events in the area, please remember your 'security head'- police have received a number of reports from some events of thefts, primarily of property left in insecure locations or of valuables left on display. Please leave valuables at home, or keep them on your person where at all possible.
I have had several communications over the past month, commenting on the increased visibility of patrols carrying out road safety work across the area. This work is targeting all aspects of road safety, such as speeding, using mobile phones whilst driving, seat belts, drink driving, no insurance etc. Where appropriate, 'education' is the preferred option of officers, but if necessary, offenders will be prosecuted and sent to court.
Most of this work centres around communities where the effects of irresponsible driving have the most damaging effects. Unfortunately, it is often the very locals who complain about others, who are the ones stopped! Just because you are familiar with the area does not mean that you can afford to give your driving any less attention- one day, there will be something unexpected round the corner!
PCSO Lyam Beddows has now left Cheshire police to join the Navy. I am sure you will join me in wishing him all the best. He has been a well known face in his community for a number of years. He is being replaced by PCSO Jake Connolly who you will be seeing very soon. Please extend him a warm welcome
LOCAL NEWS
Its been quite a busy month of May in Kelsall.
The folk festival has been and gone and the Steam Rally is almost upon us. Some unfortunate people who camped for the weekend at the folk festival reported sneak thefts from their tents. Thefts reported varied from stolen alcohol to mobile phones, car keys and i-pads which were left unattended inside tents. I am currently investigating one of the thefts which has a viable line of inquiry based upon forensic evidence.
Police only took one complaint in relation to the organisation of the folk festival itself and that was due to a drunken family playing the guitar and singing badly whilst drunk at 2am, the caller could not find anyone else to complain to but was suitably advised by Police.
On 27th May a group of males who were seen leaving in a red Citroen car with white roof stripes went into the Lord Binning in Kelsall and stole an unattended i-phone. If you know who they might be please get in touch.
Police have dealt with 5 domestic related incidents this month in the Kelsall and Tarvin area.
On 27th May a Kelsall resident and their Jack Russell dog were recorded on our dog bite register due to the owner of the dog irresponsibly allowing their dog to roam the streets. It bit a resident passing by.
Police have dealt with 11 road related incidents this month in Kelsall. A serious collision occurred on the A54 where a van attempted a U turn pulling out of the Lay-by but was hit by a vehicle traveling at 50 mph. Fortunately there are no serious injuries to the occupants of either vehicles however the collision caused lengthy delays on the A54 on bank holiday weekend.
Ashton Hayes has had door to door sellers trying to sell items on the 2nd of June. If people call at your door selling items you are not obliged to buy anything. Common sales techniques are the seller will say they are 'ex offenders' or they have 'just got out of the army on a scheme selling household goods'.
In general the items are poor quality and overpriced and the sellers are from out of the area. Such schemes do not exist and the ID and selling permit offered is usually home made. Police advice is not to buy from these people and to report the incident to police on 101 as on most occasions the sellers are unlicensed.
Tarvin Co-Op has reported 3 shoplifting incidents this month. The Co-op has a good CCTV system covering all aisles and the entrance and car park. It wont be long before the offenders are identified.
Burglars targeted a property Oscroft on 4th June despite the property having an alarm.
On 3rd of May Burglars targeted a property in Weetwood and managed to get the keys from inside the house to steal a BMW X5 parked in their garage.
On 7th of May a shed was broken into at a property on Hockenhull Lane Tarvin, a mountain bike and Bosch power tools were stolen.
I am often told by some of the local people I meet that they do not know what the best number is to contact local police. So, for example if it is a non emergency situation and you want to report either a crime or incident that has happened and does not need the police there immediately, or if you need to report an item of property lost or found please dial 101.
Please only use 999 for emergency situations which includes if a crime is in progress